Lake House Stables provides a full service lesson program serving assessment riders all the way to advanced riders looking to show.   Our safe and reliable school horses and ponies can accommodate riders from the age of 4 years and older.  We provide fun and safe supervision during all activities both on and off the horses.
Please note we book all lessons in monthly packages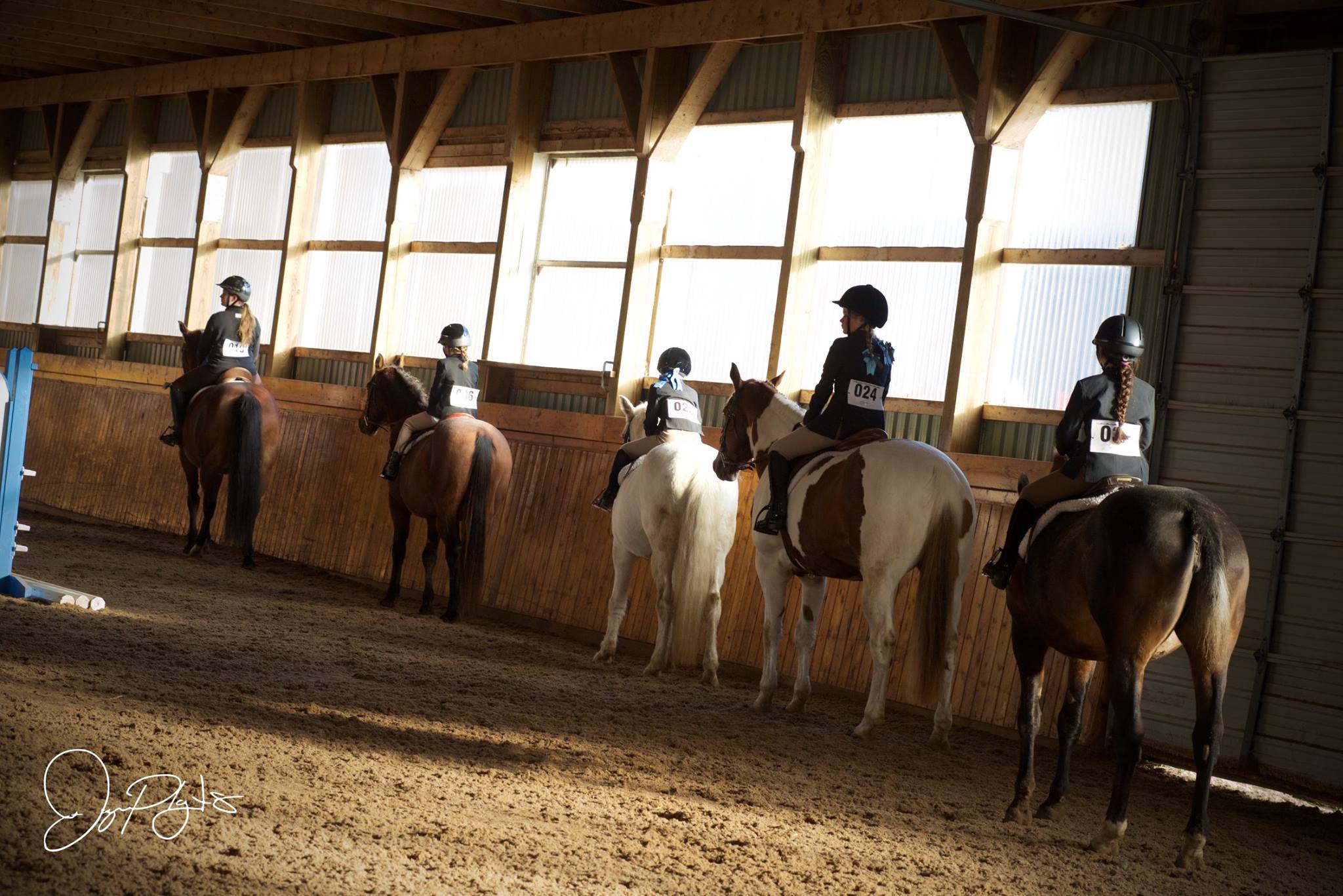 Group Lessons  (60 minutes)
4 group lessons per month – $280 (+HST).
If there is a 5th lesson day within the month – $350 (+HST)
small group of riders for a one hour lesson
riders are expected to arrive a half hour prior to their lesson in order to groom and tack up their horse or pony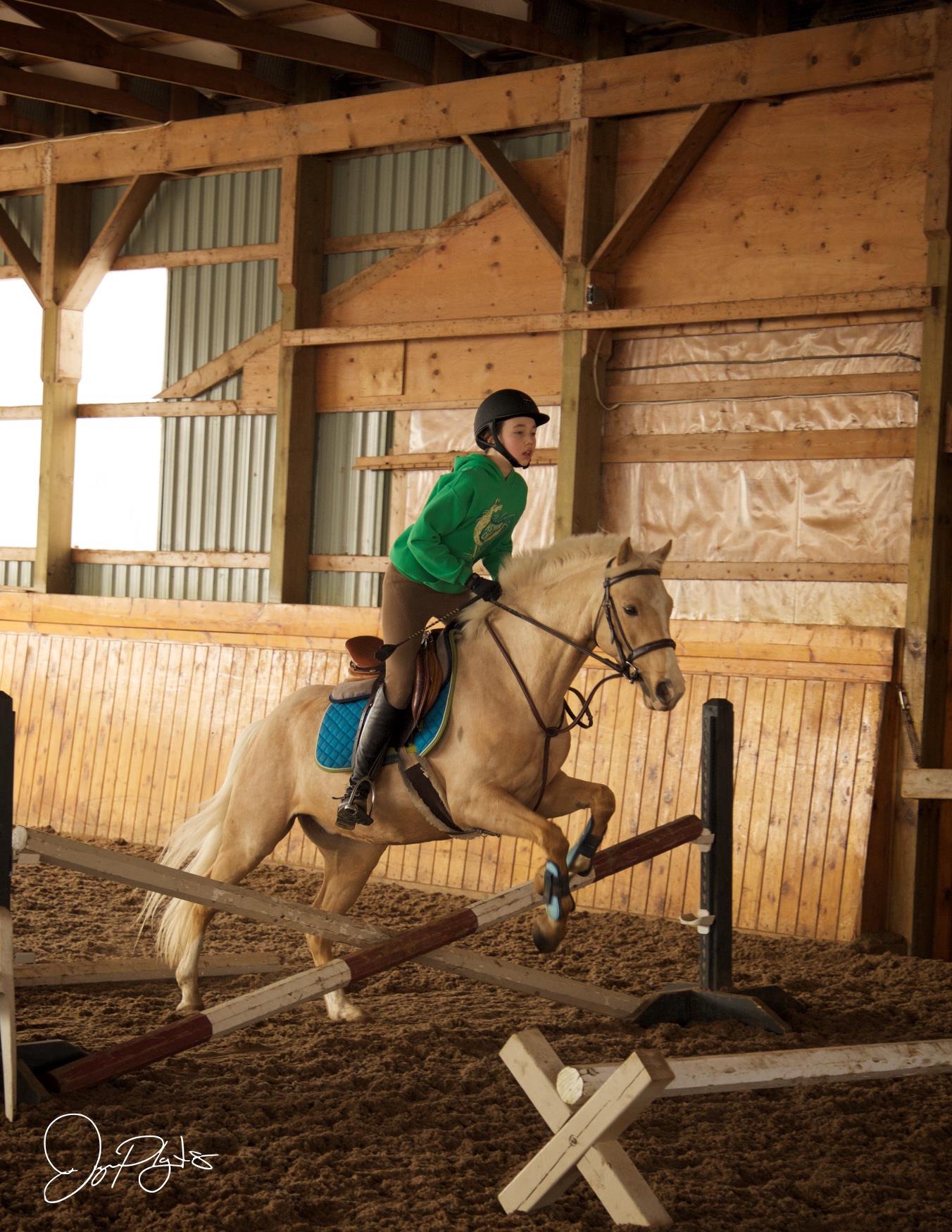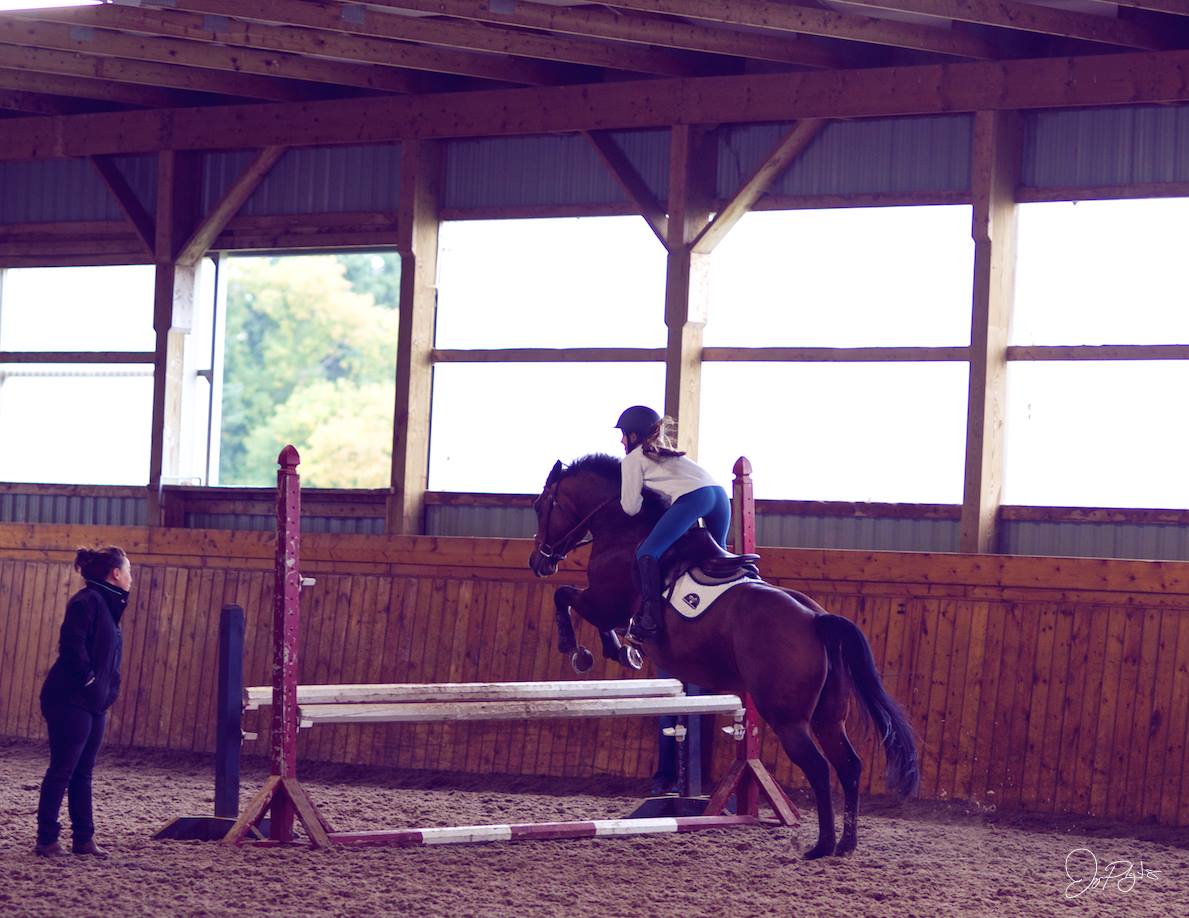 Private Lessons (30 minutes)  – $90 (+HST)
30 minute lesson in a private setting with instructor
riders are expected to arrive a half hour prior to their lesson in order to groom and tack up their horse or pony
Rookie Rider Programs available in Camps and Lessons
Rookie Riders is a foundational program designed to introduce children to equestrian sport by teaching them the fundamental movement skills associated with riding. The program focuses on a blend of riding, vaulting and gymnastic skills. The young rider begins with exercises on the ground, then on a barrel horse and graduates to their first riding lesson on a school horse.
General information
Lessons must be booked in advance for a 1 month period
Monthly pre-payments required
30 days notice in writing is required to cancel riding lessons, and must be given on the first of the month.
Riding Clothing Required
Long Pants or breeches
Properly fitted ASTM approved Riding Helmet
Boots with a minimum 1/4" heel and Half Chaps
Camps
Camps are offered throughout the year including winter, PA day and summer sessions.
Please see our updated camp flyers with session dates and prices. All camps offer 1 to 2 rides a day, horse themed arts and crafts, swimming and water games, sports, and an end of week horse shows for the parents to come and see what their children have learned.









Working Student & Co-op Student Positions 
Lake House Stables offers working & Co-op student positions for youths ages 13 to 18 years of age who enjoy riding and love horses. These positions offer an exceptional equestrian learning environment where individuals can acquire the many aspects of the horse industry including; stable management, facility maintenance, equine first aid, nutrition and the fundamentals of how to ride correctly with the option to compete as well. We are looking for mature, friendly, and self-motivated students who are dedicated to grow and learn in a fun and safe environment. Individuals will learn to work in both a team and individual environment. Please contact us directly if you are interested in applying for either of these positions.
Downloadable Forms